In today's world, everyone speaks about social media and the importance of building a community and advertising your brand: Facebook, Instagram, Twitter, and Pinterest. Here is the list of the 5 Chinese social media platforms you must follow and why:
1. WeChat
This is the number one app in China. WeChat has a holistic approach and will give you anything you are looking for within social media in one place: chatting, making new friends, gaming, videos, live streams, shopping, celebrities, name it.
We would advise the WeChat owner company, Tencent, to add the word "Super" to the WeChat name as it has it all. WeChat was established in 2011 and is based on a friends-only app where you share your experience only with your WeChat friends. However, it keeps developing and reducing the gaps with other social media platforms. A good example is WeChat Channels, a video channel platform within WeChat that gives us deeper insight into China's social media world.
You should follow WeChat to understand the "Chinese" way of mind and stay updated with the latest trends.
2. Sina Weibo
A micro-blogging app. Launched in 2009, Sina weibo is one of the leading social media platforms. Its main emphasis is on KOL (Key Opinion Leaders) and bloggers engaging with their fans. The users can go live and share their experience regarding a product or give us a glimpse into their lives. According to 2021 research by Alexa searching tools by Amazon, Sina is ranked at the top 8 most used platforms in China, just after the e-commerce platform JD, Tmall, and TaoBao and before live streaming Apps such as Pandatv and Zhangqi TV.
You should follow Sina Weibo to understand which KOLs are on top and learn tricks to engage with the audience.
3. Douyin
Top leading short video app. This is the Chinese Tik-Tok. Duoyin belongs to Dance ( 字节跳动), a young company that is responsible for the world phenomenon app tik-tok. Here, you can become a video editor within a few seconds, create a video, and add all the desired effects and music. In Douyin, like in TikTok, youngsters dance in front of the camera and have fun. The most remarkable thing about Douyin is the contest option. There are many channels for using a specific filter or music, leading to greater exposure—no wonder this app resonates strongly with the young generation.
You should follow douyin to keep it up and try to understand what the youngers are interested in, or improve your dancing skills 😊.
4. Tuotiao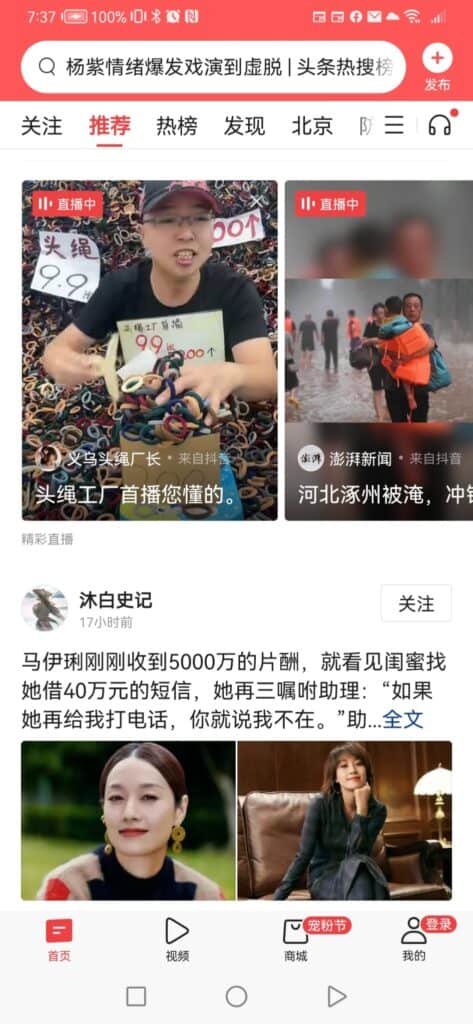 This app also belongs to Bytdance and is considered one of the hottest social networking. Tuotiao combines news channels with a video platform similar to YouTube. Unlike regular news apps, the Tuotiao algorithm can generate the news you want to watch, making your reading experience much more enjoyable. In 2020, they even added a "missing alert" to help find missing netizens across China. It helped to find over 3,000 missing people!
you can read about it in this article:
https://www.scmp.com/tech/social-gadgets/article/2133363/migrant-worker-lost-his-56-year-old-mentally-ill-sibling-during
5. Red (小红书) Little Red Book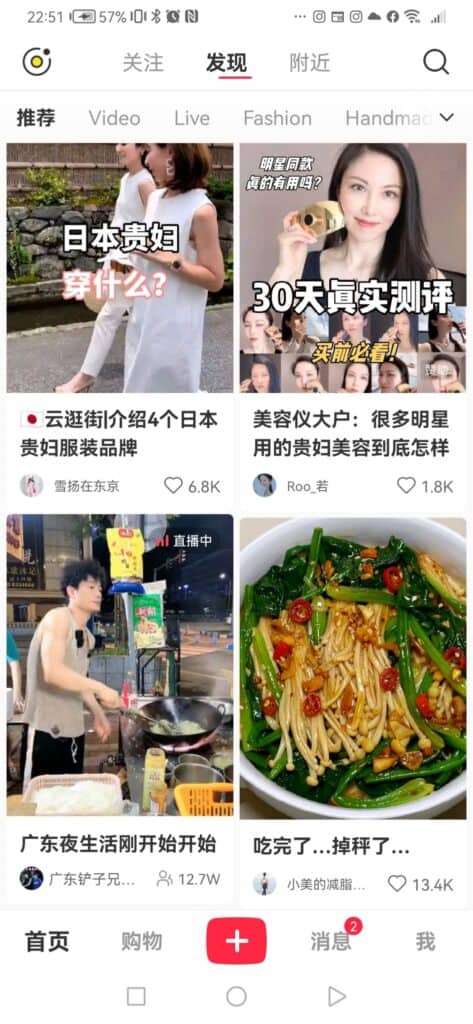 This is an e-commerce app combined with the benefit of a social media platform. This is where you share your purchasing experience, a product you liked, and a must-visit country trip. Most users here are 18-35-year-old women who wish to learn about a product before buying it. You will find beauty and fashion products here and KOL promoting their favorite brands. You can also see the "hottest" effect on the main page and the newest trend.
Although it seems that the social media apps in China are overloaded, Chinese citizens, like any other users worldwide, are looking for a virtual place to interact with others and have fun. It is always surprising to see "the next thing" that will leave dust for competitors. We promise to keep you updated!
In the meanwhile, come and check out our most viewed post: Everything you need to know about WeChat Super App