There are so many mobile apps up there. However, there is one super-app that our fingertips love the most, "WeChat." The nickname "super-app" is the reason for its wide range of functions. To summarize, the first thing I say in my lectures about WeChat is that too many people think that it equals life! Without it, people are half paralyzed. This article will review everything you need to know about the WeChat supper app.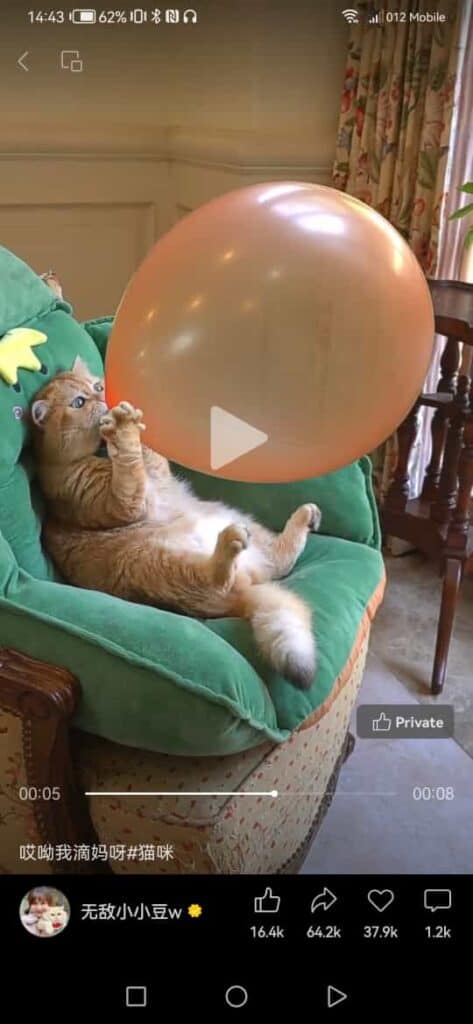 WeChat is a one-stop app. It plays a significant role in a Chinese person's life, giving all the service users need in one place. WeChat was created as a free messaging app and social media platform that lets you share your private moments with your closest friends. Eventually, it became a "lifestyle" app that plays a significant role in over 1 billion users' lives. They use it so often and everywhere that without exaggerating, I would go further and call it "a third hand."
How does WeChat work?
You download it, upload it, and it works. Just kidding!
there will be a few steps in the way 🙂 cheek it out here
WeChat in Chinese is micro-chat. You can chat and connect with your friends. However, you can pay with your WeChat wallet almost everywhere and find new friends and information. Its best advantage since 2017 is mini-apps, which are lightweight apps and include official accounts to follow and various apps. Abd, it is a huge thing. You do not want to leave the WeChat app because all the necessary media content and communication is there!
Discuss its great functions: circle of friends, payment, and discovering new content.
Circle of Friends Moments
WeChat is a friend-based platform, meaning you cannot see my posts if I'm not your friend.
WeChat Moments is a feature in WeChat where you can upload your posts, and it's called in Chinese 朋友圈, which means circle of friends. This feature's most significant advantage compared to other social media platforms is the high level of privacy.
You can use the essential functions within the contact and chat tabs, such as to chat with your friends and call them with or without videos.
Adding WeChat friends can be made by searching WeChat ID, mobile number, or scanning a QR code. The QR code function makes it much more fun and breaks the ice in a meeting conference. Just ask, "Will I scan yours? Or will you scan mine"? 扫一扫 Sao Yi sao, to scan it.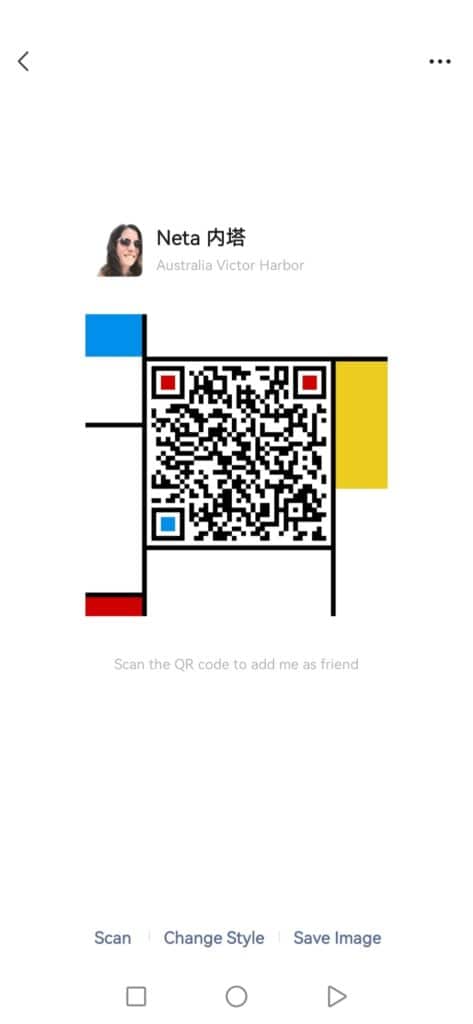 Payment
WeChat is, first of all, a lifestyle app, but e-wallet play a significant role here. Tencent used a creative way to make millions of users install and link their bank accounts to WeChat. In 2014, during the Chinese New Year show, they said that if you download the app, you will get red-envelope money in your WeChat wallet for free! This promotion went very well, and the WeChat Pay Wallet gained many new users. Why do they call Tencent? According to the joke, they make 10 cents from every click you make!
There are many payment options here
You can make a quick payment by presenting your QR code to merchants.
You can scan a code and make payment after the security check.
You may pay for goods or services in mini-programs within WeChat.
You can pay in official accounts mini-stores.
The last option is to deliver within a merchant app.
It is also possible to scan a payment code in webpages.
Time and arguing saving are the options to split the bill. You can easily create a split between the WeChat contacts when you are sitting to eat in a restaurant. Next time you are consuming with your friends, refrain from fighting over who will pay the bill. Split it and send it to you.
If you own a business with Chinese clients, ask your credit card company if they can install a WePay option to pay for it. When Chinese people see the QR code for Wepay available, you have already done 50% of your promotion. Here is an example of WePay in the local "Anu Museum" in Tel-Aviv:
Not only that, you can pay for flights, hotels and restaurants. You can also pay for rent and gas bills with a simple click! WeChat is a powerful social media platform; we will explore all the opportunities here.
WeChat Discover Tab
The Discover tab is the place to see your contact's activity and search for new content inside and outside WeChat. There are so many options here, and we will explain them one by one:
Viewing their WeChat moments lets you see what your friends are up to.
Find new video content that is not related to your WeChat friends by pressing on "channels."
Scan codes, items, or letters and translate them easily. You could get a rate of those items, and according to the WeChat website, "WeChat's powerful AI scan technology can now recognize over 300,000 famous artworks around the world covering both classic and contemporary works. You can also do an image search within WeChat to learn more about an art piece's name, artist, origin, and more".
Shake your mobile and find who shakes it at the same time as you did anywhere around the world!
Read new articles recommended by your friends or the WeChat algorithm in the "Top Stories" tab.
Look for people nearby and meet for a beer.
Download any mini-program you want. It can be related to music, games, and calendars. Search for it and find your dreamy app.
The WeChat Discover tab is all about search, and as we speak of searching, the new search function indicates that WeChat holds the future of e-commerce and social networking. In short, here you can find official accounts you can follow, which are the most essential apps within WeChat. Data within and outside of WeChat due to cooperation with the giant tech search engine Sogou.
Basic knowledge about WeChat.
The app belongs to Chinese tech and gaming giant Tencent. When Tencent created QQ in 2008, it was its first try to create a social media platform but was molded into computers. WeChat goal was to be sent directly to mobile phones, which was an innovative decision.
While the world was still focused on working from office computers and laptops, the Chinese people skipped this phase and jumped into their mobile (well, not literally).
What is the future of WeChat?
WeChat is considered as milestone for the social media world. It is a pioneer in digital payment and turning online socializing into offline by particular AI and IBEACON Bluetooth Low energy (BLE) transition technology. We learn its power from the embedded light apps and the combination of fun, payment, learning, and exploring.
What the future holds, then? We promise to talk about current trends and changes, so stay tuned. In the meantime, check the video I have created for you below 🙂